Proofing Options
online, digital books or photographs
Online Proofing

online proofing is a private, password protected convenient way to view all your proofs anywhere you have an internet connection. Our internet proofing gallery offers the opportunity to compare images, mark your favorites, and even place an order.

Digital Event Proof Book


This soft-cover digitally printed book allows you to view 9 photographs per page. Each photo is labeled for easy identification. Upgrades of six, four, two or even one large photo per page are available.

Deluxe 4x6 Photo Proofs


Cropped, color balanced, printed on professional grade Kodak paper and numbered for easy reference...these 4" x 6" photographic proofs are throw back to the age of film!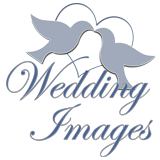 mix and match any of our great products and services
to create your very own personalized package